Acute hepatic porphyria (AHP) refers to a family of rare genetic diseases characterized by potentially life-threatening attacks and, for some people, chronic debilitating symptoms that negatively impact daily functioning and quality of life. There are four types of AHP:
Acute intermittent porphyria (AIP)

Variegate porphyria (VP)

Hereditary coproporphyria (HCP)

ALAD-deficiency porphyria (ADP)
The symptoms of AHP often resemble those of other diseases in the gastrointestinal, gynecological, and neurological or neuropsychiatric areas. Severe symptoms can lead to hospitalizations and unnecessary surgeries or procedures. Misdiagnosis is common, and people with AHP can wait years for a confirmed diagnosis.
Find out more about how AHP works by watching the video below. It takes you inside the body, for a deeper understanding of the disease, its signs and symptoms, and common misdiagnoses.
AHP CAN AFFECT ANYONE
Although AHP affects people of all races, it is most common in Caucasians

AHP affects people of both sexes and can occur at any age, but most cases are in women between the ages of 15 and 45

Approximately 83% of people with AHP are women, while around 17% are men

Not everyone who has a genetic mutation for AHP will develop symptoms
EVERYONE EXPERIENCES AHP IN A DIFFERENT WAY
Acute attacks can be life-threatening and can last for days. Not everyone who has AHP experiences acute, sudden attacks. In some people they happen rarely - in others more often. Some people experience daily symptoms from their AHP, even when they are not having an attack. This is part of what makes diagnosis difficult.
ACUTE AHP ATTACKS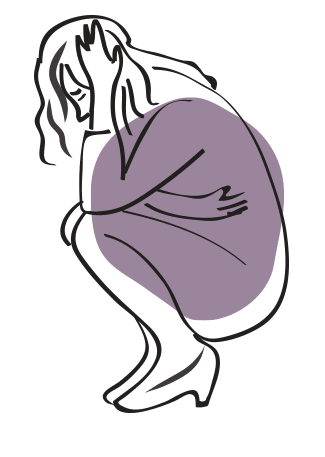 Acute attacks can cause severe problems in many parts of the body and often require hospitalization.
CHRONIC AHP SYMPTOMS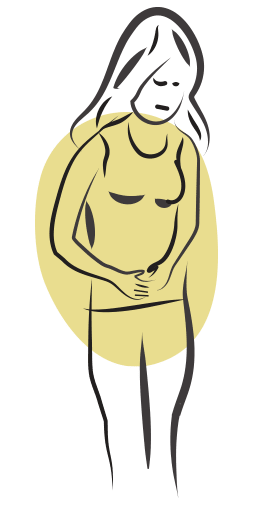 Chronic symptoms, such as anxiety, nausea, pain, and fatigue can take a serious toll on some people with AHP.